Kevin White 1929–2012

If you grew up in my Dorchester neighborhood, you loved hockey and you loved the Boston Bruins. My friends and I watched every game. The next morning at school, we'd critique all the key plays.
Did Gerry Cheevers earn a new scar for his goalie mask? Did Pie McKenzie win that last fight? Maybe Bobby Orr gave us another miracle by starting from behind his own net and skating up ice eluding, outmaneuvering and embarrassing every player on the other team, including their goalie, who would be the last man to bow to Orr's grace and talent.
Winning the Stanley Cup
When the Bruins won the Stanley Cup in 1972, my friends and I piled into the back of a neighbor's pickup truck and headed to City Hall Plaza to celebrate with 20,000 other fans. It was the only time my Dad ever gave me permission to play hookie. He was the business manager of the Boston school department and took education seriously. But he loved the Bruins too, so he understood when an exception should be made.
From the plaza that day, I may have seen Mayor Kevin White on the city hall balcony where a drunk Wayne Cashman was pulling off his socks and tossing them to a cheering crowd. After the celebration, I definitely saw a mark that Kevin White would leave on the city of Boston.
We had parked the pickup truck in the old Quincy Market. In 1972, it was still a dirty, smelly, unglamorous place where trucks unloaded meat, fruits and vegetables. In the next few years, the area would undergo a dramatic transformation. The makeover of Quincy Market brought in the charming cafes, shops and restaurants we all know today. Downtown Boston was turned into into a public space envied by other cities. It was all part of Mayor White's vision for a new Boston.
Making Boston a World Class City
On the way to turning Boston into a world-class city though, Kevin White had to deal with the busing conflict brought on by the Boston School Committee. Because committee members were elected, rather than being controlled by the mayor, White was in for a decade of frustration.
As I read various stories online this morning, I wanted to know where Kevin White grew up. His neighborhood. Back in the seventies, Boston was a collage of neighborhoods, each with its own personality and interests. None of the articles listed White's neighborhood though. (My best guess would be West Roxbury.)
That lack of attachment to a specific neighborhood might have been one of Kevin White's greatest assets in dealing with the busing crisis. Had he been from a neighborhood like Dorchester, Charlestown or South Boston, he would have been under tremendous pressure to fight against desegregation rather than make it work as best he could under difficult circumstances.
Desegregation Brings Tension
That's not to say the he had an easy time. In an earlier post, I wrote about how threatened he felt by Whitey Bulger and his brother Billy. People in my Dorchester neighborhood and in South Boston truly hated the man, referring to him as "Mayor Black." Because desegregation was enforced by the Boston Police department, cops became hated as well.
On the St. Patrick's Day after busing began, my friends and I watched the annual parade from the rooftop of Flanagan's Market on Broadway in South Boston. I remember seeing a Boston cop lose control of his motorcycle. As it spun across the road, people applauded and cheered. The cop was OK, but he was screamed at and insulted from all sides until he managed to right the bike and ride it away.
As kids, we didn't really understand the historic shift that was occurring and how Boston would never be the same after desegregation. Nor did we imagine what it must have been like for Kevin White to wake up every morning during those years and worry where the violence would erupt. And whether it would finally grow beyond the ability of the police to control it. We were kids. We cared about the Boston Bruins and Bobby Orr's failing knees.
The Boston Globe has a pretty nice Kevin White photo remembrance here.
(This post authored by Steve Burke)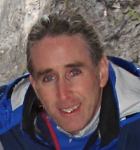 Read Another Post:  Whitey Bulger — How He Shipped Arms to the IRA
Boston and Its Busing Problem — An Irish Family Feud
Whitey Bulger — How He Beat the State Police
Whitey Bulger — How He Terrified Mayor Kevin White
Home Page:  The Chieftains of South Boston